HCT America is the leading provider of RADIO/EMC testing and Certification services for South Korea. Our conformity assessments for intentional radiators (Radio Devices), as well as EMC Testing and Certification for Information Technology Equipment.
The South Korean body, National Radio Research Agency (NRRA), requires that a manufacturer or seller of broadcasting and communications equipment in that country possess one of these three documents:
Korean NRRA Product Certification Services • Korea & Asia
HCT America is focused on South Korea Radio and EMC approvals. We have optimized all of our processes to achieve the fastest turnaround possible for your Licensed and Unlicensed Radio Devices, in compliance with KC safety standards.
The Korean NRRA testing and approval process can be complicated and time-consuming. HCT America simplifies and expedites the process to helping manufacturers acquire the right to use a KC marking, using our direct contacts with the National Radio Research Agency (NRRA) to overcome delays that are typically experienced by US testing facilities.
In fact, many US regulatory compliance laboratories contract HCT America to obtain their Korean and Asian Certifications, in line with the Radio Waves Act.
Korean & Asian Product Conformity Experts
Expedite your product and type approvals by leveraging HCT America's years of experience handling South Korean Conformity Testing and Certification Approvals.
HCT America is in daily contact with Korea's MIC and NRRA, helping to clarify KC regulatory standard interpretations and overcome translation issues.
We also offer Korean language translation services for product User Guides, marketing literature, etc.
Provide a Korean Wireless Certification strategy for your product, including costs and lead time for approvals.
HCT America currently processes South Korea EMC and Radio Approvals for several of the largest International and US-based EMC Labs.
HCT America offers 14-day turnaround for South Korea Radio Approvals. From the date of testing to NRRA Certification in two weeks; not five weeks like other US-based labs, working for Korea Communications Commission (KCC) certifications, struggle to achieve.
Our local facility is a KCC approved and an FCC-recognized Telecommunications Certification Body (TCB) in San Jose, California. Team up with us for Korea Radio & EMC Certification delivered by an experienced global team.
South Korea
Make sure your products indicate compliance with the Korean requirements with the KC Mark. As of January 24th, 2011 the KCC mark and logo were officially unified to the KC (Korea Certification) mark. KCC certifications will still be valid for all Broadcasting Communications Equipment (including all ITE) from that date forward. Due to the restructuring of the KCC approval process, many changes have resulted in confusion between the Korea Government and certification applicants. The experts at HCT America can help your development team navigate this difficult process.
P.R. China
Achieving type approval in China can be a time-consuming, daunting task with expensive unforeseen costs. For all certifications and testing, it is necessary to adhere to the process set forth by the Chinese standards and national approval requirements. Module certification may be achievable in theory; however customs issue should be taken into consideration. Several varieties of type approval/s may be applicable, depending on the category of product being developed. SRRC (State Radio Regulatory Commission of China) is responsible for issuing the RTA certificate/s regarding radio equipment.
Japan
Compliance Certification for Japan is completely here in our San Jose, California facilities. This helps avoid communication problems and unnecessary time delays. For all certifications, it is necessary to adhere to the process set forth by the Japan Radio Law and ARIB Testing Standards. By completing all certification filing here in the US, HCT America can expedite your Japan Radio Approvals.
Taiwan
HCT America's Taiwan Office allows us to provide expedited approvals for BSMI and NCC certifications. Information Technology Equipment.
Hong Kong
The import of radio transmitting apparatus and wireless radio equipment is controlled under the Telecommunications Ordinance, Chapter106, Laws of Hong Kong. Any person who imports these articles is required to obtain an Import Permit from the Telecommunications Authority unless he is a holder of a Radio Dealers License (Unrestricted) issued by the Office of the Telecommunications Authority to deal in the course of trade or business in radio transmitting equipment.
HCT America's Korean Services Team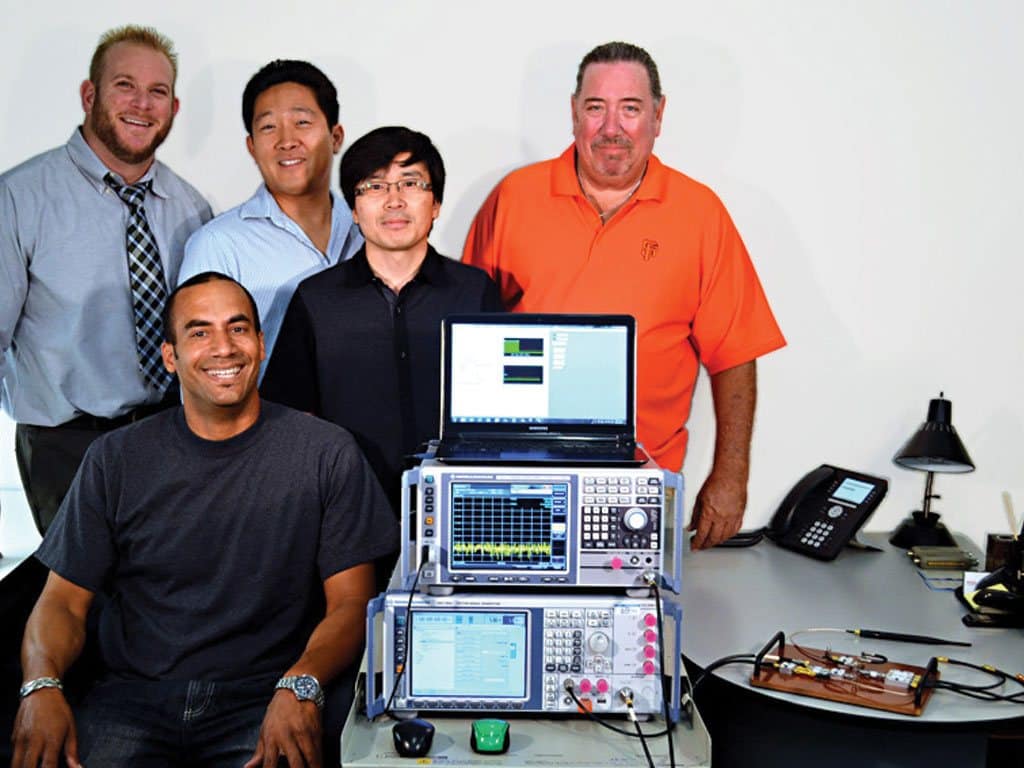 HCT America Korean product certification services are provided by our professional engineering and project management staff located in San Jose, California.
Our top priority is ensuring the shortest time-to-market for your product, at the lowest cost. Our team will determine the regulatory approval requirements and outline the best approval strategy for your product, conduct all EMC, Radio Exposure and Safety Testing, and follow-up through the completion of the certification process.
Your Project Manager will keep you on top of all timelines and handle any changes to your plan as your requirements evolve.
In those instances where in-country testing is required by regulation, HCT America project managers have the technical expertise and local contacts to expedite your project, minimize delays in testing and provide you the security of knowing that your approvals are being aggressively managed.
HCT America specializes in the certification of Wireless Devices in Korea and Asia. Our scopes cove all classes of transmitters defined by Korean KC wireless approval regulations, including Article 58-2 of the Radio Waves Act. FCC Rule Parts 11 – 101 and Industry Canada Radio Standards (RSS) 111 – 310, with NVLAP Accreditation under Lab Code 200092-0.
Gain access to markets in over 120 countries worldwide. State-of-the-art facilities, combined with a world-class engineering and customer service staff, make HCT America your first choice for international wireless certification of your Radio Device. We'll provide you a single point of contact for your wireless approval requirements, with a team working 24 hours per day to expedite your access to world markets.
Certification Services Group general manager Kent Kim has driven our dominant position in the Korea NRRA RF Approvals market.
Bilingual in Korean and English, general manager Kent leverages his in-depth understanding of the NRRA regulations and test procedures, to expedite NRRA Approvals. With all testing performed locally in our Fremont, CA facilities we can offer both cost savings and a significantly reduced lead time for your Korea NRRA Approval requirements.




Frequently Asked Questions
Testing, certification, and regulatory compliance is mandatory for entry into international markets. For instance, once your product is tested by an accredited testing laboratory, and an official FCC Grant of Certification is issued by a listed Telecommunications Certification Body such as HCT America LLC, your product is legal to sell in the USA.
EMC Testing is a long-term investment. It is mandatory for certain products, and successful results allow manufacturers and importers to sell their product in multiple markets. The testing also allows manufacturers to improve the quality of their equipment and succeed in a competitive market.
Having a good idea of RF test labs standards is also imperative. If you want to ensure your product is ready to go to markets around the world, a high standard of testing must be carried out to ensure that it is truly safe and compliant. If an RF lab has a good reputation, it's a good sign. It could be an idea to look at third-party review sites, as well as customer testimonials.
Radio frequency testing, otherwise known as RF testing, is required to ensure compliance of the wireless equipment that you've produced with international regulatory requirements. These requirements will allow your radio and telecommunications equipment to be sold in various markets around the world and it's also a legal requirement to ensure that your wireless technology is safe to use. Without the right certification, your products will not be allowed on the market.
By ignoring RF testing, you pose the following risks to you and your company:
3 months imprisonment
A hefty monetary fine
Recalls on all of your products
Replacement of said products
Possible suspension of sales