Compliance testing to EMI / EMC specifications is performed in a laboratory environment. Most clients require an EMI control plan to start the EMI test process.
Test plans are written for the EMC tests before the initiation of compliance testing. After the customer/client approves the test plan, the equipment begins the test process. HCT America Engineering provides complete testing solutions as well as formal test reports required by the purchasing agencies of the government.
HCT America Engineering Military / Aerospace Compliance Testing
Equipment intended for use in the Military and Aerospace sectors must be tested for compliance with various standards, such as MIL-STD 461 / 462 EMI / EMC specifications, RTCA DO-160G, and Space Station SSP 30328. HCT America Engineering has extensive experience with these standards going back to the establishment of the company as HCT America Engineering in 1970 (Fremont, California).
Emissions testing to 18 GHz electric radiated fields, as well as conducted emissions on power mains and interconnect lines are measured from the equipment under test while configured in a typical system configuration. Various conducted susceptibility tests, including Radiated Susceptibility to 18 GHz and 100 V/M, are performed on the equipment under test as dictated by its intended operational environment.
HCT America Engineering has collected the most extensive variety MIL-STD specific test equipment in the Bay Area. We offer consultation on Test Plan design, as well as failure mitigation. Contact Bob Cole at 510-933-8848 to discuss your MIL-STD or Aerospace requirements. We have worked with clients such as Lockheed Missiles and Space, EDO RSS, CPU Technology, and UC Berkeley Space Sciences Lab to deliver test results in an expedited manner for US Navy, NASA, and DoD. As well as various Space Shuttle payload projects for NASA Ames Research.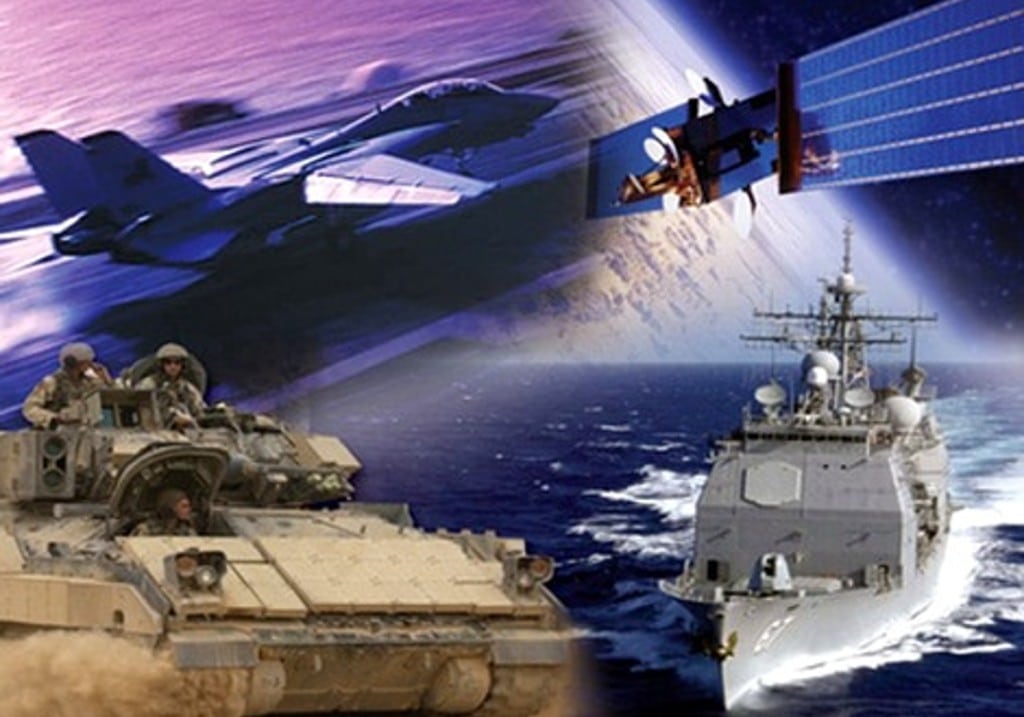 HCT America Engineering Summary Of Services
We specialize in but are not limited to the following types of military testing: MIL-STD-461C/D/E/F/G, RTCA DO-160D/E/F/G, EUROCAE/ED-14D, and Def-Stan 59-41.
We also help clients find testing resources and facilities to assist in shock, vibration, and environmental testing that must be completed on the equipment before delivery to the military customer.
HCT America Engineering helps clients/customers identify the minimum subset of EMC / EMI tests required to certify your military defense and aeronautic products.
We can provide you with a complete service, from the initial project stage and test plan build to the pre
HCT America Engineering's MIL standard 1.5-meter Semi-Anechoic Chamber (SAC) is designed to perform all sorts of military tests while achieving valid data for test reports.
Fully calibrated and accredited test system for Radiated RF Immunity testing to MIL STD specifications under HCT America Engineering's scope.
Fully calibrated and accredited test system for Conducted RF Immunity testing to MIL STD specifications under HCT America Engineering's scope.
Specialized RF transient pulse and burst generators for military conducted immunity testing. These units allow for variable voltage/amplitude, polarity, pulse repetition and/or burst duration. Series or parallel networks.
Palmer Electronics Corp, mechanical belt driven (2000rpm), motor and generator system for supplying 400Hz naval ship power during military product testing. Designed to deliver 3 phase AC power up to 34.7 amps, at 120 or 208 VAC.
Military & Defense Aerospace Testing
HCT America Engineering conducts Military Electromagnetic Compatibility (EMC) testing, as well as comprehensive test plan development, including Design Control Plans for MIL-STD and Avionics / Aerospace EMC testing. As well as MIL-STD conducted susceptibility testing, radiated susceptibility testing, and conducted and radiated emissions testing. Other types of military testing include receiver disturbance and sensitivity testing and measurement.
HCT America Engineering provides Military and Defense Aerospace EMC testing to the following standards:
| | |
| --- | --- |
| STANDARD | DESCRIPTION |
| RTCA DO-160D/E/F/G | RTCA DO-160D/E/F is published by RTCA, Inc.; manufacturers of commercial avionics equipment selling products in the United States, Europe, and around the globe must meet RTCA requirements |
| MIL-STD-461C/D/E/F/G | MIL-STD-461C/D/E/F establishes the design requirements for the control of the electromagnetic emission and susceptibility characteristics of equipment and subsystems used by agencies of the U.S. Department of Defense |
| EUROCAE/ED-14D | EUROCAE/ED-14D is the European Union version of RTCA DO-160D |
| Def-Stan 59-41 | Def-Stan 59-41 is the United Kingdom's Ministry of Defense EMC standard, similar to MIL-STD-461 |
Specialized Military Test Equipment
HCT America Engineering is one of the few test facilities in the Bay Area operating test equipment necessary to carry out Military Compliance Testing; Specialized antennas, pulse, burst and signal generators. AC generators for 400Hz naval power and Elgar 1751SX 3 phase, variable frequency, power sources.
All power source equipment can be routed to our Semi-Anechoic Chamber via filtered, 4 phase power input junction.
HCT America Engineering can custom fabricate any fixtures needed to facilitate your Design Control Plans or test guidelines.
1.5M MIL-STD 461 Semi-Anechoic Chamber
Our Regulatory Compliance Test Lab has over 35 years of history in the Silicon Valley as a premier provider of MIL-STD Compliance testing. Our Semi-Anechoic Chamber and control rooms were specifically designed to meet MIL STD 461 specifications.
For the purpose of comparison, full anechoic chambers are designed for unidirectional energy absorption.
Semi-anechoic chambers have a solid floor that provides a work surface for supporting Equipment Under Test (EUT's), such as rack systems, large equipment, or motorized vehicles; Rather than the raised floor or grille over absorbent tiles, found in full anechoic chambers. This floor is part of the chamber (Faraday Cage) blocking unwanted, ambient, RF signals. Absorbers may be placed on the floor during certain emissions and immunity tests.HCT America Engineering's MIL-STD chamber is designed to meet these requirements:
Typical frequency range: 10 Hz - 40GHz. Military standards will vary from country to country but are often quite similar. Chamber requirements are typically set by the particular standard. MIL-STD semi-anechoic chamber requirements are significantly different than those designed for commercial product standards.HCT America Engineering was established as a MIL-STD testing facility in 1975. We have since expanded into the commercial and industrial EMI/EMC testing markets.




Frequently Asked Questions
HCT America Engineering, located in San Jose, CA offers the support you need with EMC automotive testing services which cover everything from ISO 11452 transients immunity, bulk current injection, and magnetic immunity to near field emissions and portable (handy) transmitter tests. The goal is to deliver a one-stop solution for ISO Accredited Automotive EMC testing services.
Automotive EMC testing checks the electromagnetic compatibility for the vehicle as well as all the components. It is crucial to monitor every aspect of the vehicle and determine whether any are generating electromagnetic interference (EMI). The typical car dashboard is now filled with active components that must operate without causing disruption.
EMC Testing is a long-term investment. It is mandatory for certain products, and successful results allow manufacturers and importers to sell their product in multiple markets. The testing also allows manufacturers to improve the quality of their equipment and succeed in a competitive market.
Choosing the right EMC testing lab can save you a lot of hassle down the line. It can help you get your products to market quicker and ensures that all relevant compliance standards have been met. Remember, the key points to take away when choosing an EMC test lab are:
You should opt for an accredited service provider that can provide you with the relevant technical documentation and certifications
They should offer the right level of technical expertise and experience
They need to provide the right kinds of test and services pertinent to your product(s)
They should have the required equipment and facilities available – so check what these are
You want a lab that is conveniently located and offers a turnaround time that fits with your timetable
Comply with EMC directive standards
EMC testing is essential in ensuring that devices in electromagnetic environments work. Furthermore, EMC compliance certifications are mandatory in the majority of markets around the world, including the US, Europe, China, Australia, and New Zealand. EMC compliance testing enables you to meet regulatory requirements, as well as to improve the performance of your products.